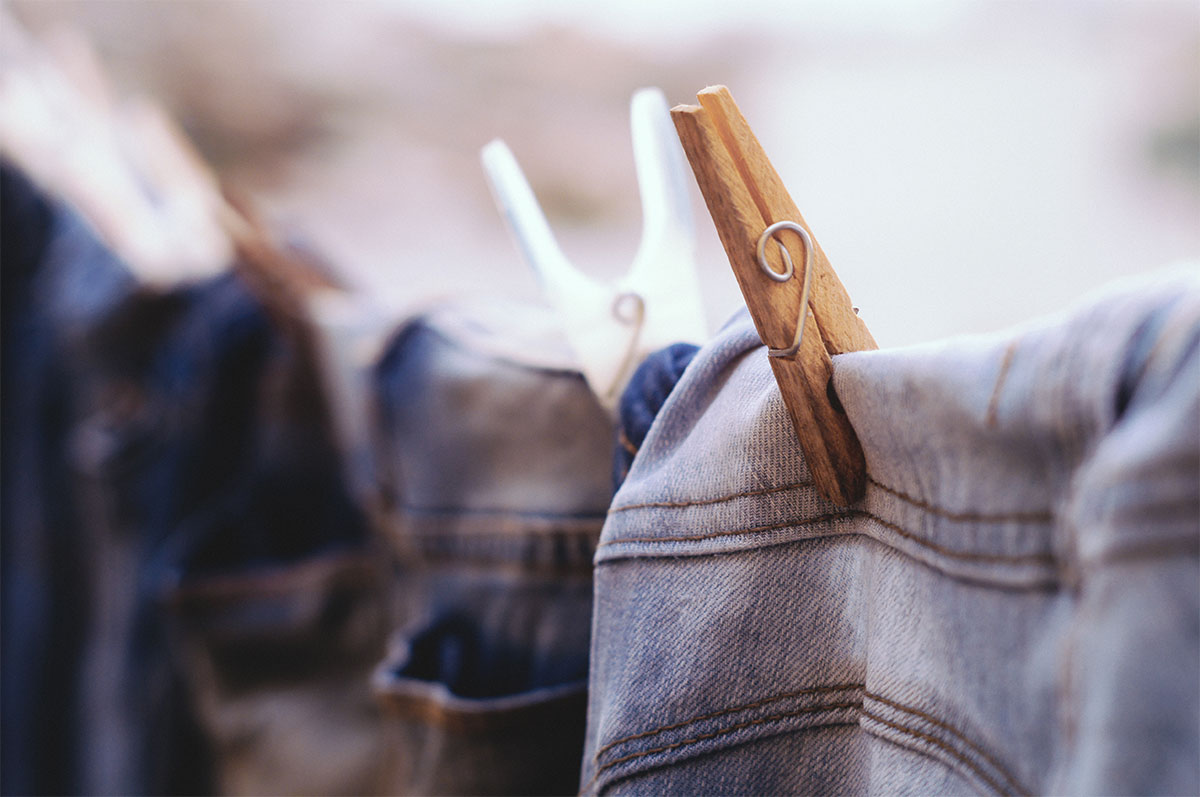 iRelocation Network, Inc dba iRelocation ("IRELO," "we" or "us") operates this website and a number of lead generation websites (the "Site", "Sites"), which are hosted in the United States. We want you to understand how we collect and use data, specifically the portions of the Sites that require you to provide personal information. This privacy policy identifies what information the Sites collect, and what it is used for.
We use cookies, which gather certain forms of usage statistics from your computer to help us monitor and improve the Sites usage and performance. Our Sites allow you to voluntarily submit personal information about yourself, your residence, or your business so that we and our partners can contact you for services in which you express an interest. This may include your name, address, email address, telephone or mobile phone, IP address, and any information you provide on our forms. You can choose not to provide us with this information, but certain portions of the Sites may not be available to you.
We do not share your personal information with unaffiliated third parties for their marketing purposes without your prior consent, but we do use third party software and services to assist us with collecting and analyzing information regarding use of the Sites. We may also disclose your information to others for other purposes, particularly if required to do so by law. The privacy policy for the Sites is set forth below and you should contact us if you have questions or concerns about this policy or the use of your information.
INFORMATION COLLECTION
This is our online privacy policy ("Privacy Policy"). This Privacy Policy applies only to activities we engage in on the Sites and does not apply to activities that are "offline" or unrelated to the Sites. You should note that different privacy policies may apply to other parts of iRelocation's web presence - for example, separate privacy policies may apply to each Site.
Anonymous Information. We may collect anonymous information and personally identifiable information on our Sites. We collect certain anonymous data regarding the usage of the website. This information does not personally identify users, by itself or in combination with other information. We gather it to improve the performance of the Sites. The anonymous data we collect can include information such as the type of browser you are using, IP address, the pages you view, and the length of your visit to the Site.
Personally Identifiable Information. We may also ask you to provide personally identifiable information on the Sites, which may include your name, address, telephone number, mobile number, company name, e-mail address and relevant details about the product or service that interests you. This information is voluntary and can be gathered when you send us an e-mail or when you complete the specific web page request form. In all such cases, you choose whether to provide us with the personally identifiable information, but certain portions of the Sites may not be available to you or we may not be able to respond to your inquiry effectively if you do not provide the personally identifiable information requested.
Customer Service Correspondence. We and our third party service providers may also collect personal information related to customer service correspondence. This information may include e-mails, internet chats, faxes, or telephone calls directed to our customer service centers. We process this information to provide you with customer services, handle your complaints or disputes, measure and improve our customer services, and to detect and prevent fraud or violations of our legal obligations. We will only retain customer service information as long as is reasonably required to carry out our business purposes or to comply with applicable legal obligations.
Surveys and Contests. We may occasionally request information from you via surveys or contests. Your participation in these surveys or contests is completely voluntary. The information that we request typically includes your contact details. If you choose to participate, the information that you provide will be shared with the contest/survey sponsors to notify winners and award prizes. Survey information may also be used to monitor and improve the content and performance of the Site.
Testimonials. With your consent we may post your testimonial along with your name. If you wish to update or delete your testimonial, you can contact us.
If you wish to modify, update or delete any information we have received, please contact us.
ONLINE ACTIVITY AND TRACKING
Like many websites, the Sites employ technologies, such as cookies, to automatically receive and store certain information about your use of the Site. We use this information to permit the Sites to function properly, to evaluate how you use the Site, to determine where you are located, and to support website analytics and our marketing efforts.
Use of Cookies. Cookies refer to small bits of data that are based on your internet activity and stored as text files by your internet browser on your computer's hard drive. Through the use of cookies, we may collect information about your location and your online activity on the Sites, such as the specific web pages that you visit, the links you click, and the serves you perform on the Site. When you visit other websites where we advertise, we or a third party may use data collected on the Site to show you interest-based advertisements. Although most internet browsers are initially set to accept cookies, you can generally find a "help" section on the browser toolbar that will inform you how to stop accepting cookies, to be notified when you receive a browser cookie, and to disable existing browser cookies. However, without browser cookies, you will be unable to take advantage of all the features that the Site has to offer.
Partners. As noted above, we may have relationships with third party service partners. When you voluntarily submit personal information on our Sites, our partners may contact you for services in which you express an interest. Any information collected by such partners via cookies or web beacons is not linked to any personal information that we collect from you. The use of cookies and web beacons by our partners is governed by their privacy policies, not this Privacy Policy.
Third Parties. As noted above, we may have relationships with third party service providers to place advertisements on our behalf on other websites, to perform tracking and other similar functions for the Sites and our advertisements, and to assist us in providing you with customer services. While we do not share your personal information with these companies, they may automatically collect information about your visit to the Sites, your IP address, your browser and your network by using cookies and web beacons. Such information may be used to present you with advertisements tailored to your interests, to provide you with customer service, and to better understand how the Site is used, among other things. Any information collected by such third parties via cookies or web beacons is not linked to any personal information that we collect from you. The use of cookies and web beacons by third parties is governed by their privacy policies, not this Privacy Policy.
Social Media Features. Our Sites may include Social Media Features, such as the Facebook Like button and Widgets, such as the Share This button or interactive mini-programs that run on our site. These Features may collect your IP address, which page you are visiting on our site, and may set a cookie to enable the Feature to function properly. Social Media Features and Widgets are either hosted by a third party or hosted directly on our Sites. Your interactions with these Features are governed by the privacy policy of the company providing it.
USE AND DISCLOSURE OF INFORMATION
Uses by IRELO. iRelocation uses the personal information you provide through the Sites in a manner that is consistent with this Privacy Policy. If you provide personal information for a certain reason, we may use it in connection with the reason for which it was provided. For instance, if you request multiple quotes for a service on our Sites, we may use the personal information you provide to answer your question or match you with one of our service Partners. We also use third-parties to assist us with our marketing efforts, including assisting us with sending emails to you. This may include sending you free electronic newsletters and marketing-related emails for services described on our Sites. However, you will have the choice to opt out of receiving newsletters and marketing emails for our services through the "unsubscribe" link found at the bottom of our newsletters and emails.
We will retain your information for as long as it is needed to provide you services or required by law. We may also disclose personally identifiable information in order to respond to a subpoena, court order or other such request. We may also provide such personally identifiable information in response to a law enforcement agency's request or as otherwise required by law. We may provide your personally identifiable information to a third party if we file for bankruptcy, or there is a transfer of the assets or ownership in connection with proposed or consummated corporate reorganizations, such as mergers, acquisitions, or sales of business units.
Uses by Partners and Third-Parties. We may also provide your personally identifiable information to third party service providers and partners that help us to provide you with products and services. These third party service providers and partners have access to such information on a confidential basis, and only to the extent necessary to perform their requested functions.
We do not provide your personally identifiable information to any third party or partner for their own marketing purposes without your prior request or consent. Sometimes, these businesses make special offers available to Site customers. If you request to receive information about these offers, we will share your personal information with these companies so that they can send you details about their special offers. You should know in advance that each of these companies has its own policies with respect to the collection and use of personal information, and that we are not responsible for their use of your information.
INFORMATION SECURITY AND SECURE TRANSACTIONS
We have implemented various security measures for the purpose of protecting your personal information against accidental or unlawful destruction, or accidental loss, alteration, unauthorized disclosure or access, and against any other unlawful forms of processing. Our web servers have been enabled with encryption technology to automatically encrypt your information and help prevent unauthorized parties from viewing your account or payment information during a secure session.
However, the transmission of data over the internet by its nature entails the use of systems under the control of third parties, and, as a result, IRELO will work to prevent any violation of the security systems but cannot ensure total control of the security of such systems.
OTHER WEBSITES
Please be aware that our Site may contain links to other sites on the internet that are owned and operated by third parties. Our Sites may utilize framing techniques to make it appear that the user is still on the site when the user is actually on a third party website. The information practices of those websites linked to our Sites are not covered by this Policy. We are not responsible for the privacy policies of websites to which the Site links. If you provide any information to such third parties, different rules regarding the collection and use of your personally identifiable information may apply. We strongly suggest you review such third party's privacy policies before providing any data to them. These other sites may send their own cookies or web beacons to users, collect data or solicit personally identifiable information. We cannot control this collection of information. You should contact these entities directly if you have any questions about their use of the information that they collect.
CHILDREN
iRelocation understands the importance of protecting children's privacy in the interactive online world. The Sites covered by this policy is not designed for or intentionally targeted at children 13 years of age or younger. It is not our policy to intentionally collect or maintain information about anyone under the age of 13.
INQUIRIES, CORRECTIONS AND COMPLAINTS
Your data is submitted to iRelocation and is hosted and stored in a database on servers situated in the United States by IRELO and by third parties on our behalf.
You are responsible for ensuring that the personal information you have submitted or access through the Sites is accurate and complete.
If you have questions or concerns regarding this Privacy Statement or about privacy at our Sites, you should first contact iRelocation by calling us at 480-785-7400 and IRELO will try to resolve it. Or, contact IRELO at:iRelocation Network, Inc
P.O. Box 11775
Tempe, AZ 85284
MODIFICATIONS OF THE WEB PRIVACY POLICY
We reserve the right to modify this Privacy Policy at any time. We will notify you by posting an amendment to the privacy policy on the Site, the homepage, and other places we deem appropriate so that you are aware of what information we collect, how we use it, and under what circumstances, if any, we disclose it.
iRelocation Network, Inc
P.O. Box 11775
Tempe, AZ 85284